i genuinely suck at keeping up with this ughhhhhh sorry this semester has been completely exhausting  anyways chael and bones will fight again in my opinion, if sonnen succeeds in beating old wandy 
5 tags
Jon Jones OUT, BJ Penn IN
So, I believe that Chael Sonnen has nothing to worry about now that he is fighting BJ Penn who is stepping in for Jonny Bones due to injury. Cannot wait.
i am really sorry about being negligent with this blog. i hope to pay more attention to it, but i've been so busy! work, school, rehearsals, shows, more schoolwork. ridiculous. i really want to watch GSP fight tonight! don't know if i'll be able to catch it though :( 
y'all
post surgery//in recovery and coming back to school, my life has been so busy! but, i am catching the last few fights of ufc on fox!
4 tags
so,
I had surgery almost two weeks ago, haven't been able to really do too much on the internet. (I'm fine though, it was out patient!) I didn't get to go watch UFC last night:( But I found out that Cain Velasquez won via decision, the belt is back in his possession  I wonder if he'll keep it for a long time again!  Seems like a lot of fights went to the judges last night.
9 tags
UFC on Fox! (live-blogging)
Currently watching, for once! Didn't get to see any of the bouts on FX because I had my last final exam to take. Now that I'm on break for a month, I will actually get to keep this blog somewhat relevant. Beautiful KO by Matt Brown (defeated Mike Swick), he dropped him too quick! It was LIGHTS OUT.  Preview for Velasquez vs Dos Santos II is on, and I just got so hype, y'all....
of course the one fight night i REALLY WANNA SEE isn't playing across the street from me….gotta love college football! 
I'm so bad at keeping up this semester.
Including internet problems, loads of schoolwork, rehearsals, and all that jazz…. Finally got a moment to look at upcoming fight cards, just freaked out slightly. So excited.  Dos Santos and Velasquez are going at it again for the belt (Dec 29) GSP is coming back and going after Condit (Nov 17) UFC on Fox is stacked (Dec 8)
Didn't get to see UFC 153, but,
the results are what I expected. Wins from: Anderson Silva, Noguiera, Fitch, Davis and Maia Knockout in the first round from Silva, not surprised, yet again. Wish I could've watched. My school had a really big home football game and the local sports bars were not playing anything but that, as well as the game was still happening at the same time UFC came on.
So sorry
I've been caught up with school and rehearsals lately, I don't mean to neglect this blog :( I'm about to do a big post on things right quick.
Please keep everyone that's been affected by Hurricane Isaac already and those that are in it's path in your thoughts!  probably won't be able to post for a bit once the storm hits. sorry y'all!
5 tags
Hey guys,
Just finished with my first week of school (2nd year hollaaaa, and no friday classes) and see that UFC 151 is canceled.  Jon Jones turned down fighting Chael Sonnen (which would be an interesting fight), and I think that's kind of childish in my opinion, a fight is a fight, you'll get to fight your original contender (Dan Henderson) once he's healthy to fight. Maybe he's...
so,
there was definitely a PPV on tonight.  i worked 8.30 am-6pm this past week, and today was spent packing. if i get some time tomorrow in between packing, cleaning and getting ready to go back to school, i'll try to look at the results and comment on it. if not, once i get settled into school and have some downtime- then. this is me apologizing in advance for slacking for probably the next...
5 tags
I watched UFC on Fox last night
Didn't post about it before hand cause I've been doing things around the house/getting ready to go back to school in a week/we have company. BUT, HERE'S MY THOUGHTS: Mike Swick was too clutch with those punches on DeMarques Johnson, I called it when I saw the KO that he would be getting the 'knockout of the night' title. Joe Lauzon got Jamie Varner with that...
3 tags
and UFC 149/other MMA news~
Like I said, I didn't watch UFC 149, my friend texted me updates prelims-main card while i was at a MLB game. Looking at the results, it seems like a night of decisions, few submissions, and few knockouts. I don't have much to say other than I'd probably really disappointed if I watched the card…I really don't even want to comment on it, other than the 7 second knock...
UFC 149-
Hey y'all! I'm so sorry that I didn't get around to posting about this fight card….I've been working and driving and doing errands all week and really haven't been online as much as I'd like.  I went to an MLB game tonight, so I didn't get to watch the fights. BUT, my friend, has been texting me updates from the prelims-now, I'll go through...
20 tags
post-UFC 148
What a night!  Bantamweights: Mike Easton defeated Ivan Menjvar by unanimous decision…I was slightly bored for a while, and it was obvious who won the fight. I expect to see Mike Easton as an up and coming fighter.  Featherweights: Chad Mendes defeated Cody McKenzie via TKO (punches)…quick fight! Cody McKenzie to me looked like he needs to bulk up a little more, he just seemed weak...
UFC 148
So, of course my laptop decides to have internet connection problems the past few days…I took it to geek squad today. Hopefully it'll work better now, if not, back to geek squad. And, the sports bar I go to was full. So, I'm splitting the PPV cost with my dad…its 54.95 for anyone who is curious/ever wants to order UFC PPV!
6 tags
UPDATE for UFC 148/9
Most current fight card (I don't think it will change unless anything happens last minute and it absolutely HAS to be changed) for UFC 148 (PPV, this Saturday, the 7th): MAIN CARD: Ivan Menjivar vs Mike Easton Chad Mendes vs Cody McKenzie Dong Hyun Kim vs Demian Maia Cung Le vs Patrick Cote Forrest Griffin vs Tito Ortiz Chael Sonnen vs Anderson Silva (II) This is a fight card worth...
there are changes to a lot of the upcoming fight...
And I will make an updated post later on tonight or sometime tomorrow about it! Oh, and the trash talking between Silva and Sonnen has begun!
6 tags
Sorry for the lull, yet again!
I actually had a 52 hour work week these past 5 days, so I haven't been online much! BUT, I am on summer, and my schedule from here on out is much more lax, so I will be able to actually get on tumblr more..yay! THIS IS A BIG WEEKEND FOR THE UFC! UFC on FX tonight- 9 Eastern UFC 147 PPV tomorrow night!  I'm definitely watching tonight (and will post reactions, etc), not so sure...
4 tags
UFC on FX!
Actually watched it with my dad. I wasn't really a fan of the card, I was considering not watching it at all, but, hey, it turned out to be pretty interesting. If I wasn't ridiculously tired right now, I'd do more in depth reviews, but, I'll do it later. the funniest thing was when they left the q-tips in the octagon and mccall just shrugged and threw them behind him! ...
4 tags
I drunkenly debated the UFC 148 fight card this past Friday night. The person I was chatting with was sober, I had him pull up the card and I explained why people were going to kick ass. It's safe to say that I won. He was speechless.
5 tags
UFC 146-
Okay, so, I had planned on going to watch it. The person I was going to go with ended up going out of town, and by the time I found someone able to keep me company, the main card had started and I wasn't able to get a table. So, unfortunately, I wasn't able to watch :( Junior dos Santos defeated Frank Mir in the 2nd round via TKO (punches), defending his title as the Heavyweight...
6 tags
UPDATE FOR UFC 148
(As noted by the previous post that someone kindly informed me of in the ask box) It is now confirmed that Urijah Faber will be fighting  Renan Barao Their fight WILL be 5 rounds to determine the interim bantamweight champion
scottymayhem-trw asked: Cruz is out of that Faber fight, he's hurt. Could take awhile to come back, so Faber will be fighting that night for the interim title, idk against who.
27 tags
What the summer looks like, UFC style!
Saturday May 26th: UFC 146 PPV- We see Jason "Mayhem" Miller in a prelim fight against CB Dollaway Dan Hardy in a prelim against Duane Ludwig Cain Velasquez making an appearance since losing the belt, against Antonio Silva, this should be interesting. Dos Santos vs Mir as the main event, something you probably don't want to miss! An expert striker vs a submission artist.  ...
Let me apologize again, y'all!
I'm finally done with school for the academic year and now am on summer break. This week and part of next will consist of me packing, moving stuff to storage, shipping stuff home and cleaning out my place and going home for the summer. But, this summer, I promise to be on my UFC game, watching as much as I can and keeping this up-to-date. Thank you for sticking around, though, I appreciate...
9 tags
So, I totally started making a post for last nights PPV, with the knowledge that I'd be able to watch the fights. I saved it as a draft in order to update it before I went to watch. My friends called and told me we wouldn't get seated till AFTER the fights….so, we gave up. But, as I was walking by that restaurant later, I saw friends from my major sitting there watching, so we...
I'm so sorry, y'all
I have been so caught up with school lately I have barely had time to myself.  But, now that school is almost over (…….2 weeks of classes left, and finals…it needs to hurry up), I'll definitely be able to keep this blog waaaay more active!
5 tags
Featured Fighter: Jon Jones
24 years old, from Rochester NY, Jonny Bones Jones stands at 6'4", 205 pounds, and with a 15-1-0 record.  Since entering the UFC, the only loss Bones has encountered is a first round DQ against Matt Hamill. Of the other wins he has, only 2 have been via unanimous decision, the rest have ended in Jon knocking someone out, or via submission.  At such a young age and with such talent,...
Sorry for the lull...
Just had midterms which lasted 2 weeks due to projects. And currently in my living situation, I don't have a tv (working on getting one….) so I can't really comment on anything that's on tv that I've wanted to watch!
16 tags
UFC on FX!
Watching now~i'm ridiculous whenever i watch ufc, and when i watch alone it's even more so….haha McGee vs Philippou: 1st round- McGee didn't do too much, Philippou moved way more and landed some good hits, then at the last ten seconds, McGee rocked him a little. 2nd round- both men re-energized, some more leg kicks and takedown attempts, lots of heavy strikes, definitely...
12 tags
Recap~
I actually got to see a few fights…yay! ANTHONY SHOWTIME PETTIS……..yes. Just yes. He knocked Lauzon out in the first round!  I thought Tim Boetsch was going down against Okami, but in the third round, he got his revenge via TKO in the 3rd. Shields beat Sexyama via unanimous decision…pretty even fight I'd say from what I saw Didn't see Rampage vs Bader but...
UFC 144!
I really hope to watch it, hopefully the local sports bar is playing it (cause I don't have 50 dollars to drop….) Edgar vs Henderson- Both fighters are very talented and excellent in the octagon, both are experts when it comes to takedowns, as for striking, Henderson better watch out, and as for submissions, Edgar better be careful. I want to see Frankie Edgar win, but we shall...
1 tag
Sorry I've been slacking.......
school + vacations = less tumblr time. i promise once i get back into a routine (hoping for that to be very soon) to post on this page more consistently!!
13 tags
UFC on Fox- results/thoughts--
Typing as I watch…..some commentary from Randy Couture and Jonny Bones…interesting. Demian Maia vs Chris Weidman…Demian is older and more experienced, but Chris has the slight advantage of height and reach. And the round begins……first round got interesting with less than a minute left…a take down back to some standup. Second round, audience began booing...
1 tag
Also~
UFC has done it again with some stacked cards. Not as stacked as some have been, but all of the upcoming cards that are available on the UFC website are pretty stacked. 
11 tags
UFC on Fox!
As I type this, I'm watching UFC Unleashed….oh the things I can find on tv. Anyways. Not the point. Tomorrow (or today, depending on your time zone) there will be three fights on the main card aired for FREE (that's what we like!) on FOX. Here's what I think: Rashad Evans vs Phil Davis.…….Rashad with the W, he'll get some excellent takedowns. Chael...
7 tags
Will Anderson Silva see Chael Sonnen in the...
If Chael can defeat Michael Bisping next weekend (jan 28th), expect to see a rematch between Sonnen and Silva about summertime. Dana white confirmed this.
Update!
I finally got my new laptop, it's up and running, I still have some other technical things to work on, but this means I get to post to this page more consistently! (When my school work/school commitments allow, obviously…)  Yay :)
5 tags
So, I'm actually watching prelims~
Just flipped over from some football, caught pretty much the entire fight between Alcantara and Omigawa, I was surprised at how they didn't finish the fight earlier on considering some of the blows they took and the submission attempts. It went the distance! And Bruce Buffer with the decision…..Alcantara won.  It was a good fight actually. 2 more fights on the prelim card, you can...
4 tags
UFC RIO!
(Hey y'all, sorry I haven't been posting much, it's because I have to get a completely new laptop and have all of my data transferred….oh technology…) ANYWAYS. UFC RIO~ Barboza vs Etim (should be interesting) Silva vs Prater  Palhares vs Massenzio Belfort vs Johnson (Let's see what Vitor has up his sleeve this time…hopefully he won't get his...
So, my laptop had some mechanical issues and had to be sent off somewhere to be fixed. that means until I get it back, I don't really have great access to tumblr….but I'm still here! As soon as I get it back, this blog will have more life to it! Happy new year!
9 tags
Well, last post of 2011~
Hope each and every one of you has a happy and safe new year! :) Also, let's talk about last night real fast. Brock Lesnar got back into the Octagon, but not for long. A kick to the liver led to some other blows which had the ref call a stop to the fight. And with that, we saw the end of Brock Lesnar as a UFC Fighter. Happy retirement, Brock. Other winners of the night include Mr Diaz,...
16 tags
Tonight's the night!
10 pm on the east coast….PPV…UFC 141 Brock Lesnar is back and he's ready to dominate once again! He'll be fighting Alistair Overeem, who is two inches taller than his contender, but when it comes to striking, both fighters are virtually equal. This will DEFINITELY be a fight to watch! Nate Diaz vs Donald Cerrone….hmm. Both are strong submission artists, but...
6 tags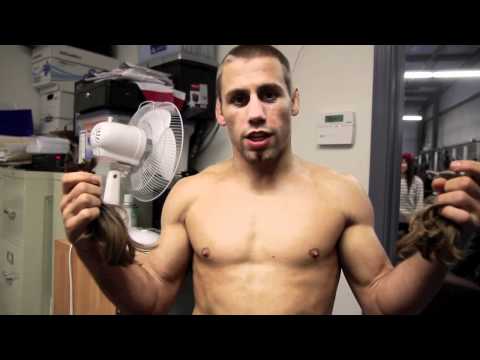 5 tags
I think it'll be interesting to see Brock Lesnar...
His last fight was over a year ago, he's been out for health reasons. I wonder what he's got up his sleeves, considering he is looking to be back at the top once again.
13 tags
apparently, i missed an amazing main card last...
Bones Jones got The Dragon with a STANDING guillotine! …..I need to watch this fight ASAP.  I see Tito got knocked out in the first round……cool…..I wonder what Dana has planned for him in the future now.. Mir doing big things in round 1 of his fight….wow!!  Not surprised that Ebersole won. ……..ugh. I really need to find a quality stream of these fights...